Lighthouse Legends
Sue Dearsley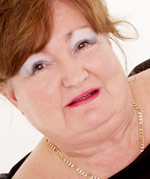 Hi I'm Sue I was the treasurer for another charity for a number of years until the local barnch closed down, so when I was asked to undertake this role within The Lighthouse Centre I did not hesitate to say Yes.  I am loving my retirement, before this I was a mobile hairdresser who used to go to Gladstone Road physically handicapped day centre, as well as Templemore residential home, which is predominently dementia residents.  I enjoy swimming, as well as the easy breathe gym club, which is specifically for long term condition patients.
Wendy Hinch
Hi I'm Wendy, I qualified as a nurse in Leicester, where I specialised in orthopeadics.  I've worked in health care for over 22 years in a variety of specialities, mainly working in hospitals and more recently in the community.  I am a Reiki practitioner, and I am qualified in hopi ear candles, lymphatic drainage massage, sports massage and counselling.  I enjoy a wide variety of hobbies including walking, photography and motorbike racing. I am well known for my organisational skills, passion and energy to get things done.
Sarah Boczko-Eyre
Hi, I am Sarah and I run multi award winning Inspire Therapy Training after setting up the school in 2007.  I am also an active tutor in my own therapy centre where I run the courses in North Cave, East Yorks near Hull. I have been in therapies for 20 years since completing my degree and teacher training.  I offer courses such as anatomy & physiology, aromatherapy, reflexology, and am very pleased to be one of the training schools for The Lighthouse Centre.
Steve Knight
Hi my name is Steve.  I'm a very out going person.  I play hard and work even harder!! I've worked in sales for 10 years and worked in care for another 5 years.  I enjoy all kinds of challenges.  I'm also a very good team player. I also have three children 2 daughters, a son and a granddaughter.  Things i enjoy doing the most is spending time with my children, playing video games , fishing and going out socialising .  I have a three pets two dogs Archie and Prince and a cat Josie. My favourite colour is yellow, soon to be pink with sparkles apparently!I listen to all sorts of music from 60's to todays music.  I love all sorts of films from action to horror and chic flicks to comedies.  My favourite films are marvel and DC at the moment.  I'm also a massive star wars fan.
Emily Callan
D
r. Emily Callan
Consultant Clinical Psychologist & Neuropsychologist
BA (Hons) DClinPsy PGDip Dip Neurology Stu. C.PsycholCSci AFBPsS
I joined The Lighthouse Centre team in 2017 and is also currently employed part-time within the NHS.  I specialise in supporting adults effected by neurological illness/ injury, anxiety, depression, bereavement support, functional (medically unexplained) symptoms and the psychological impact of physical illness and injury. Emily is skilled in providing structured cognitive and neuropsychological assessment for adults and young people aged 16 and over.
Emily has extensive experience in the NHS, private and charitable organisations, working with children and young people, families, adults, staff teams and students. She has worked in a range of therapeutic areas including neuropsychological rehabilitation, adult mental health, learning disability, child and adolescent mental health (CAMHS) and paediatric psychology services. She has also completed accredited training in Expert Witness work with the BPS and is a trained supervisor for clinical psychology trainees, speciality doctors (psychiatry), counsellors, assistant psychologists and undergraduate psychology students.
Emily is experienced in the integration of a number of therapeutic approaches and uses a person-centred approach, drawing on a number of psychological models appropriate to individual client needs. She draws on a theoretical background of cognitive behavioural therapy (CBT), compassion focussed (CFT) and acceptance and commitment approaches (ACT). She has also completed accredited trainingin Eye Movement Desensitisation and Reprocessing (EMDR), Dialectical Behavioural Therapy (DBT) Skills, and Diagnostic Interview for Social and Communication Disorders (DISCO).
Qualifications
• BA (Hons) in Psychology
• Doctorate in Clinical Psychology (DClinPsy)
• Post Graduate Diploma in Adult Clinical Neuropsychology
• Diploma in Neurology Studies
• Post Graduate Certificate in Adult Clinical Neuropsychology Practice (ongoing)
Professional Registrations & Memberships
• Health and Care Professions Council (HCPC)
• British Psychological Society (BPS)
o Chartered Psychologist
o Chartered Scientist
o Associate Fellow
• Division of Neuropsychology
Gemma Dearsley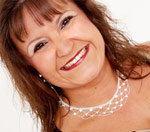 I qualified as a nurse in January 2000, after working in hospitals for 18 months I became a district nurse in 2001.
I have completed the following holistic therapy courses as well as continued professional development within nursing:
Reiki 1 – 17/04/2005
Reiki 2 – 28/05/2005
Reiki Master/Teacher – 13/02/2006
Indian Head Massage – 23/04/2005
Hopi Ear Candles – 17/02/2008
Hot Stone Massage – 16/03/2008
I have taught Reiki at Cynthia Spencer Hospice as well as privately.
I have always had a passion for the holistic care of patients, which is where The Lighthouse Centre originates, having had first hand experience of the benefits for patients being treated physically, mentally and spiritually.
Special thanks…
 
        Val Adaway                 Andrew Gosling             Nishi Patel                    Martin Kearney
www.goodhomebizforu.co.uk           www.elysiumonline.co.uk        www.northantsaccounting.co.uk     www.internetworkmedia.co.uk